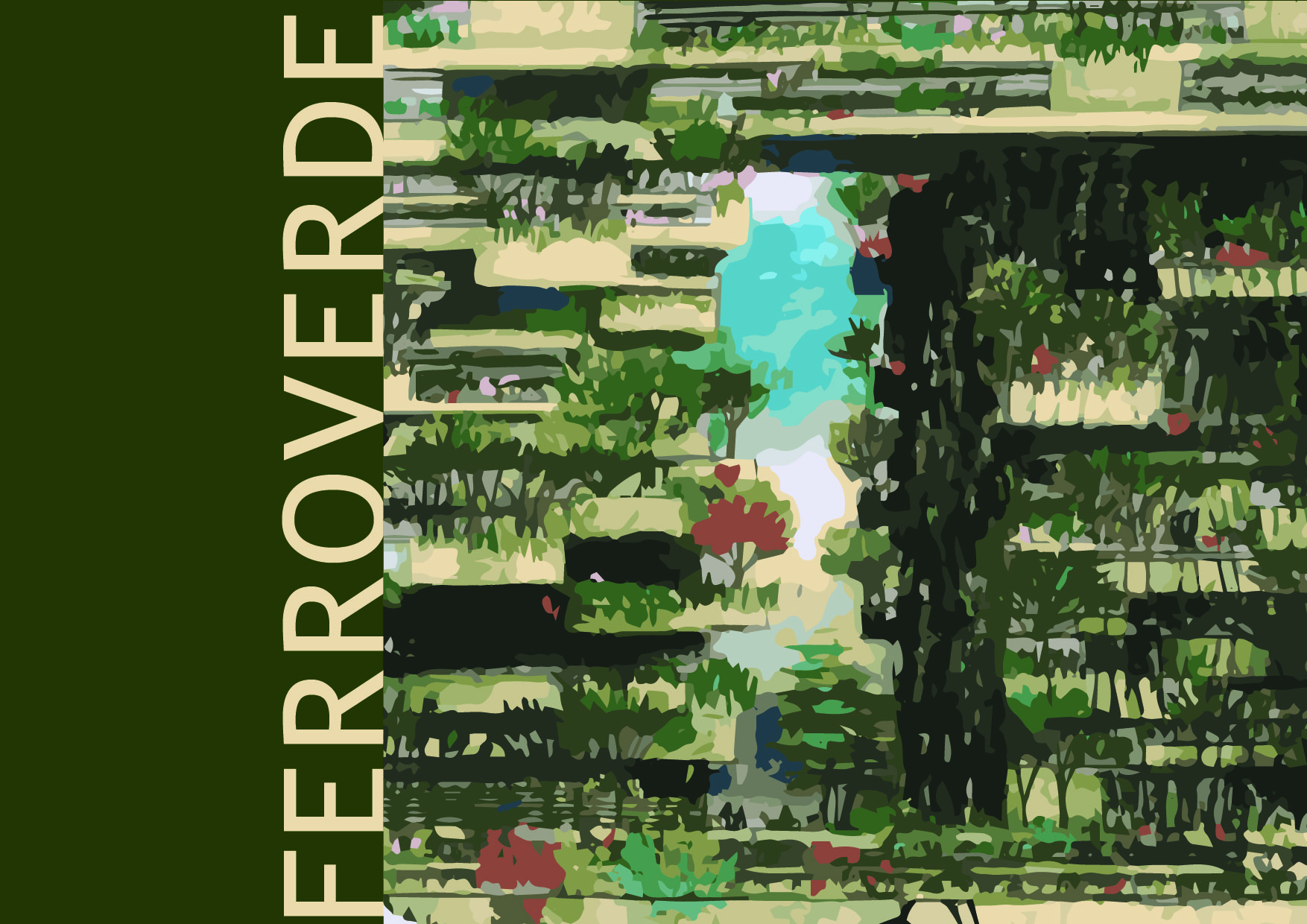 FERROVERDE è una proposta di rigenerazione urbana nell'ambito del Concorso di Idee del quartiere Tiburtino, nasce dalla costola del piu vasto progetto PARCO TIBURTINO, che vede interessate le aree di Quintiliani, Galla Placidia, via Cupa e il Vallo Ferroviario della stazione Tiburtina, proprio quest'ultimo ambito è divenuto oggetto di approfondimento.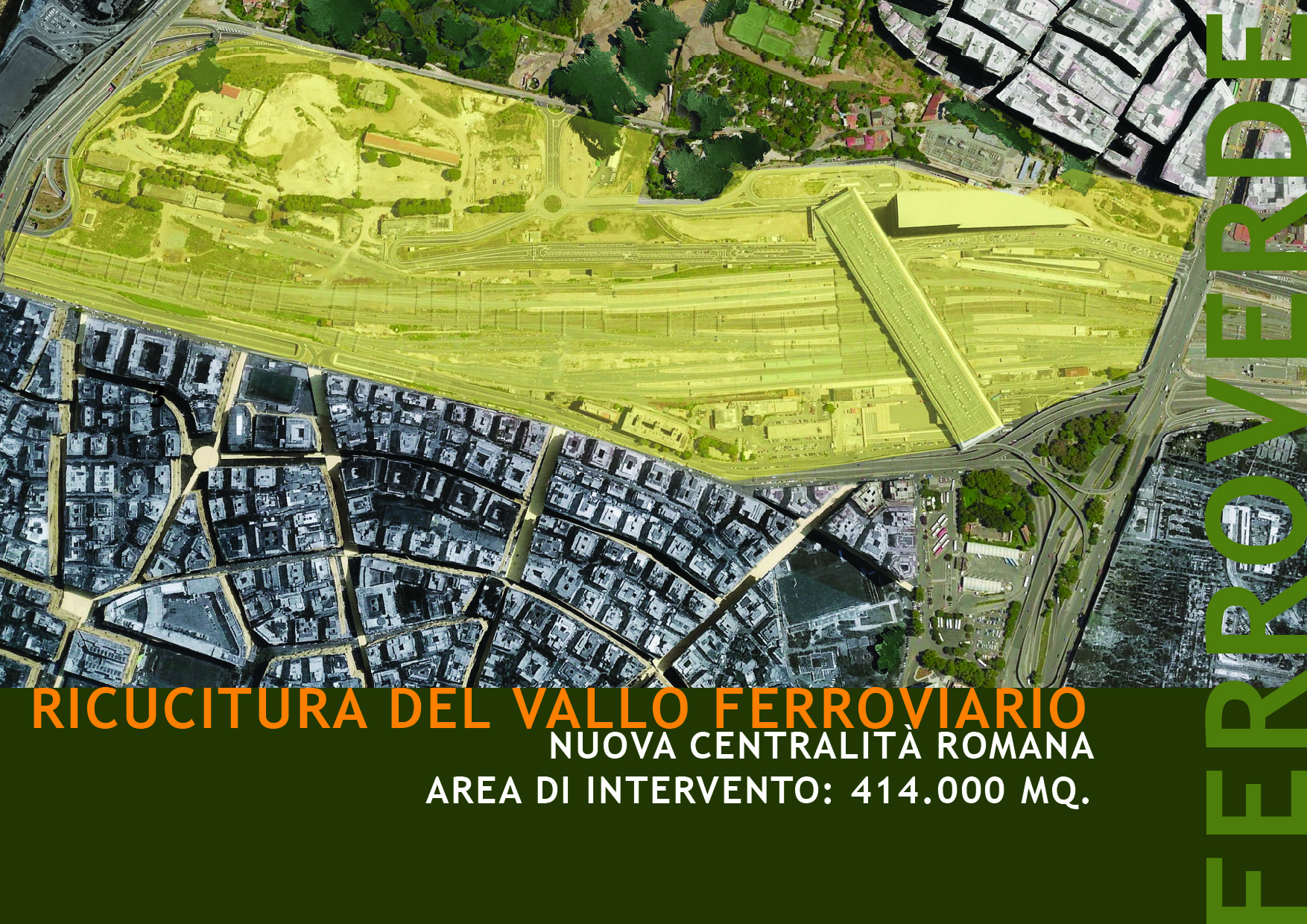 La ricucitura del Vallo Ferroviario è il cuore della proposta, che si esprime attraverso un esteso giardino pensile di circa 150.000mq al disopra dei binari, con l'intento di ricucire questo brano di città. Una copertura che ha il duplice scopo di realizzare un parco urbano e di ricucire il GAP tra i due quartieri Bologna e Tiburtino attraverso una fitta rete pedonale fatta di piazze e aree verdi che legherebbe indissolubilmente le due aree oggi divise. Considerata la complessità dell'opera si avanzano cinque diverse fasi di attuazione del progetto chiare e distinte.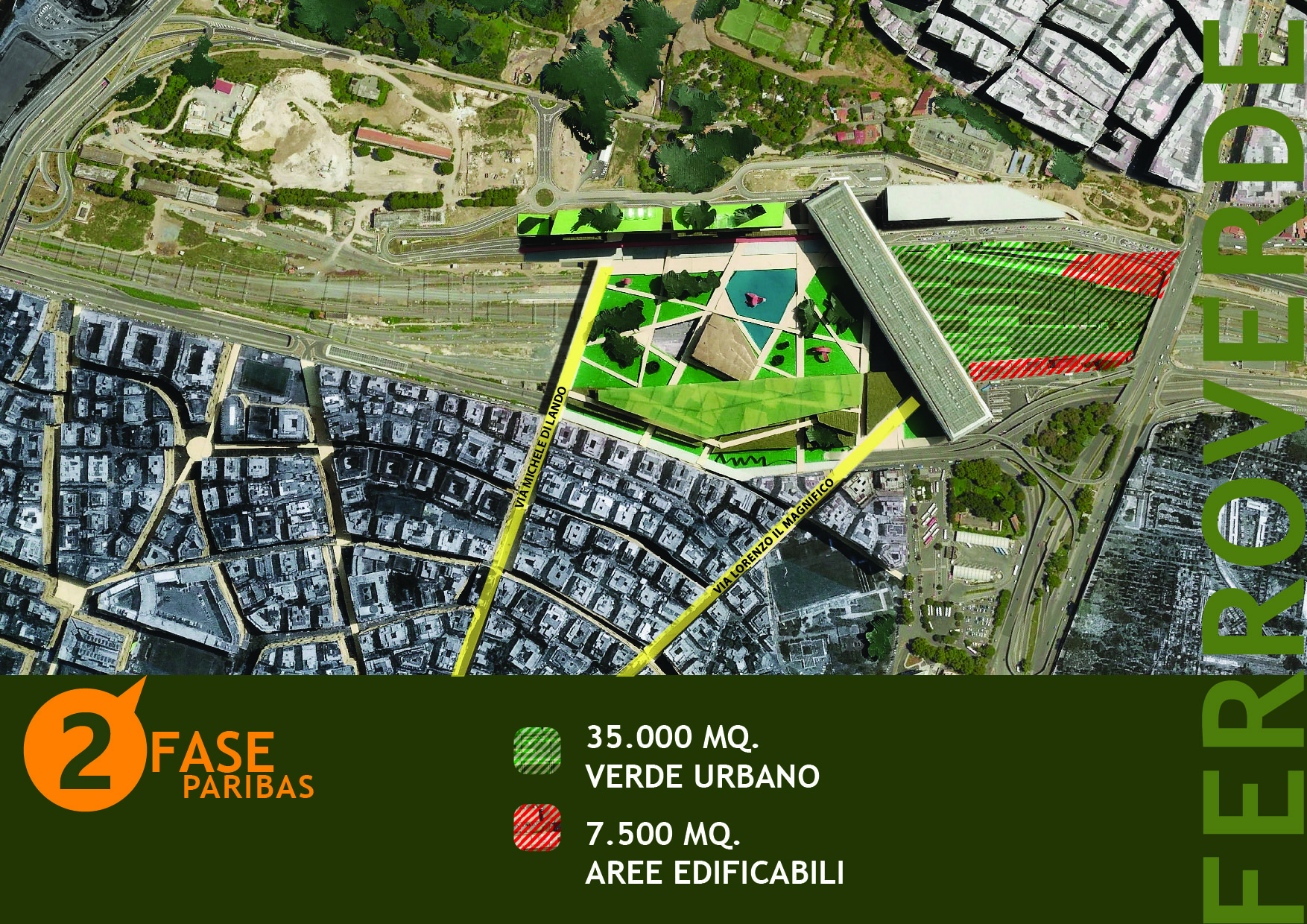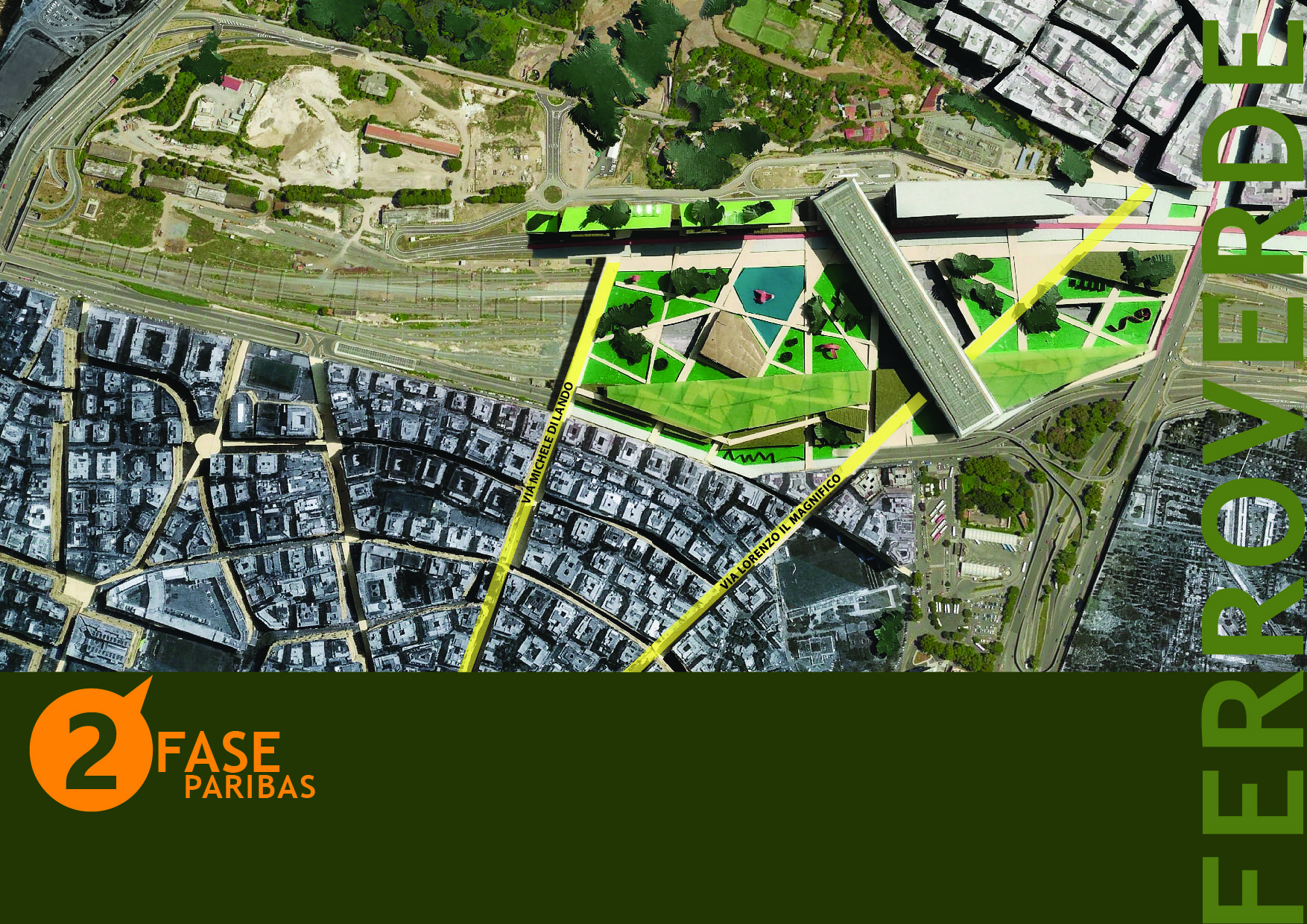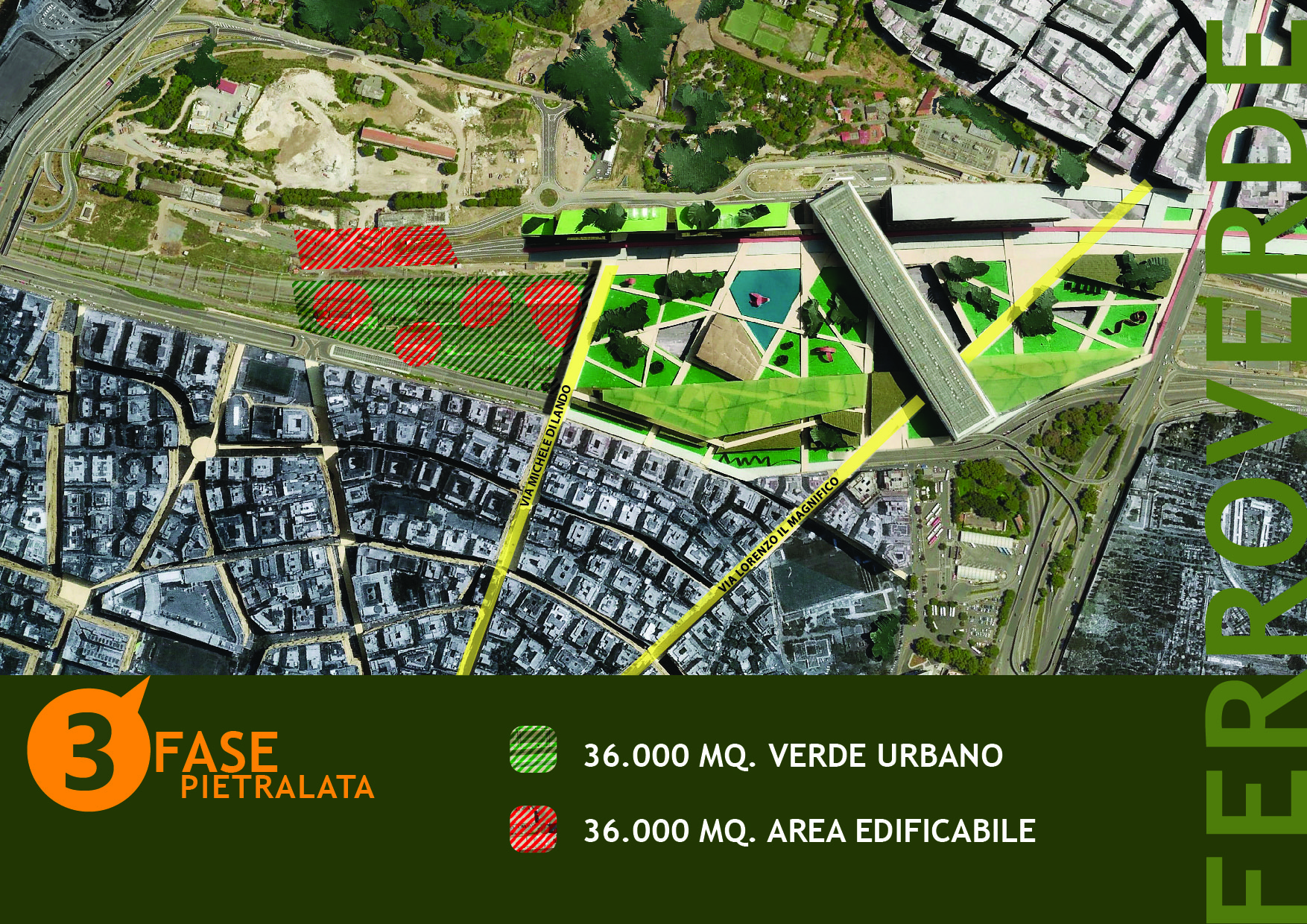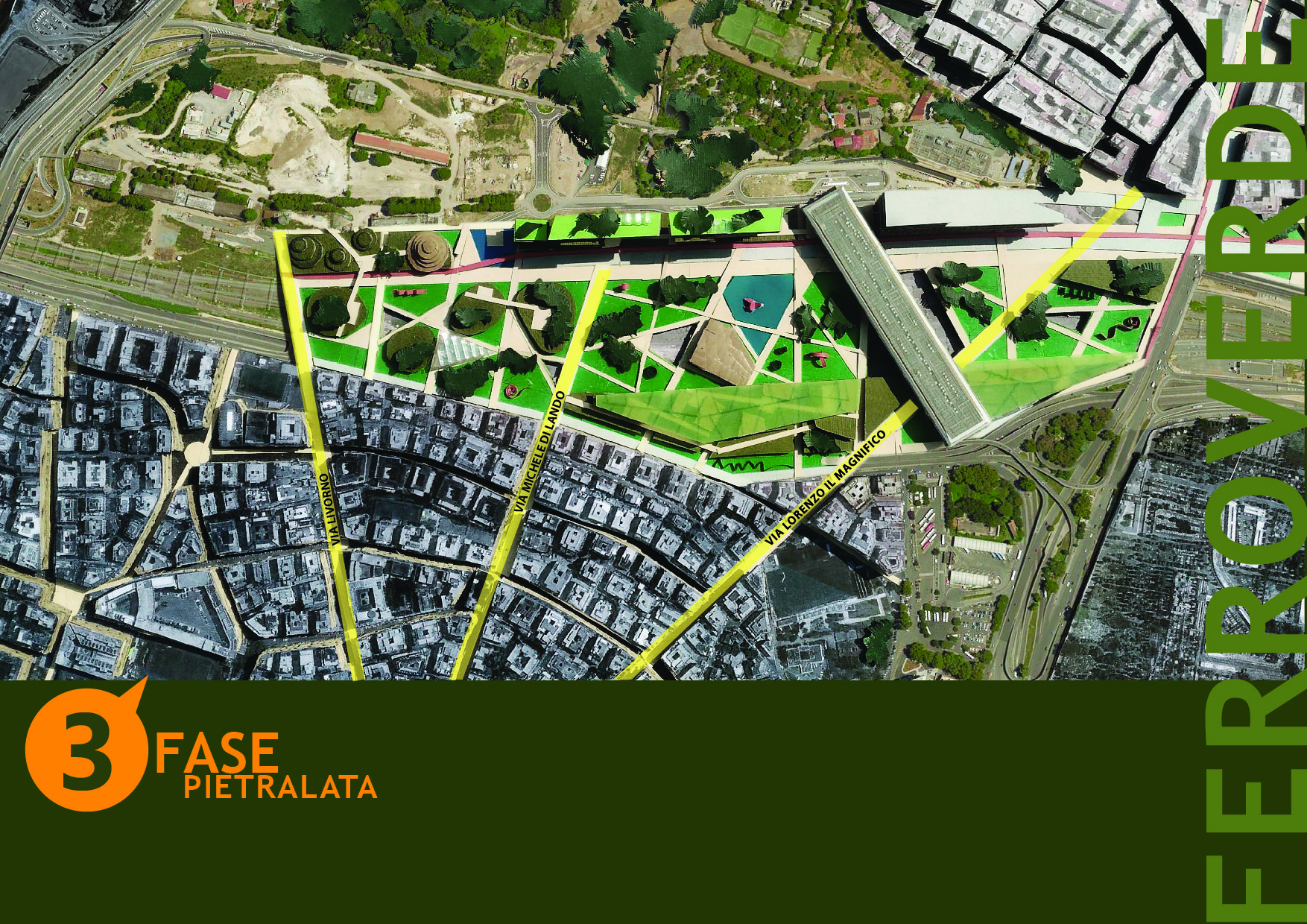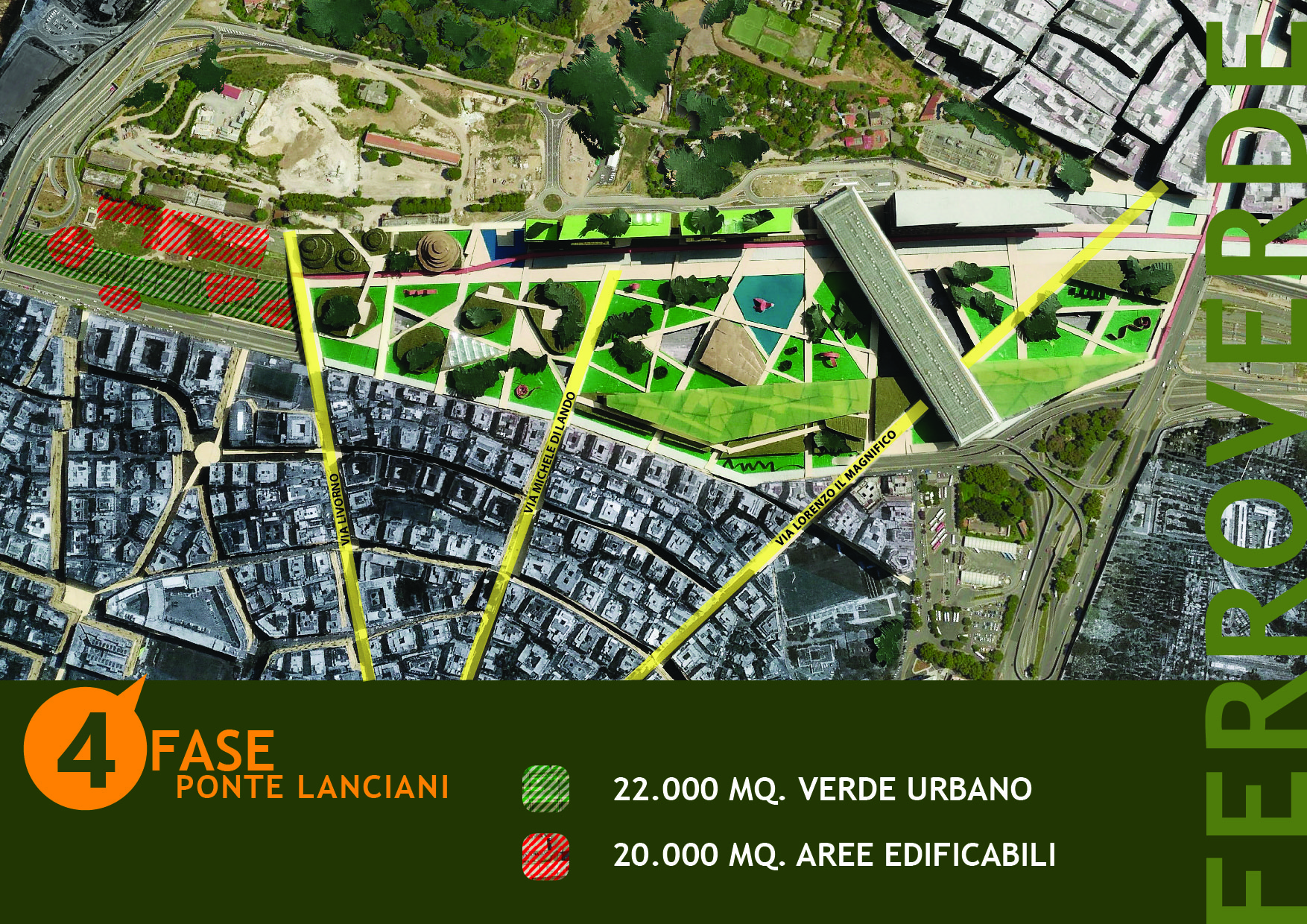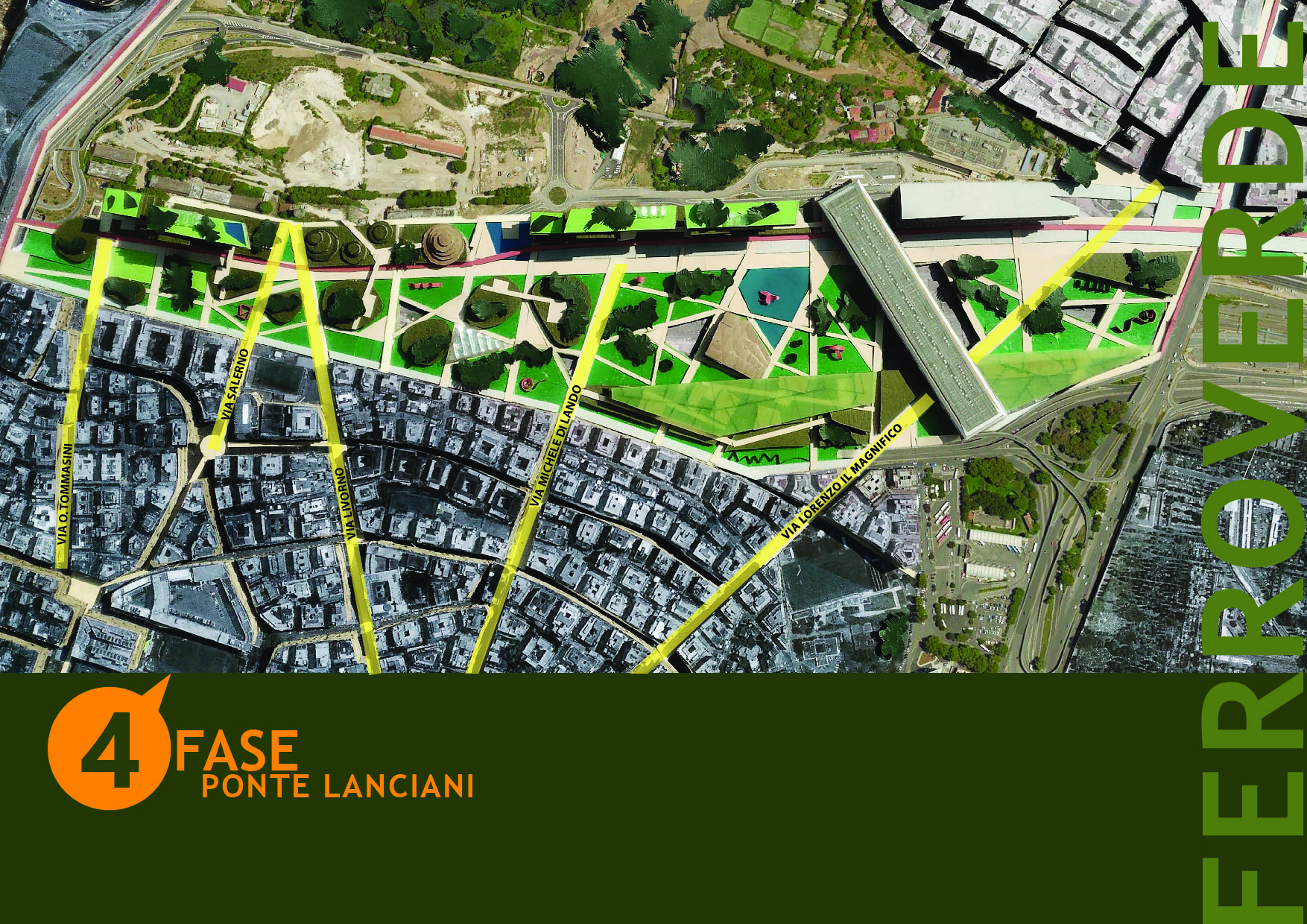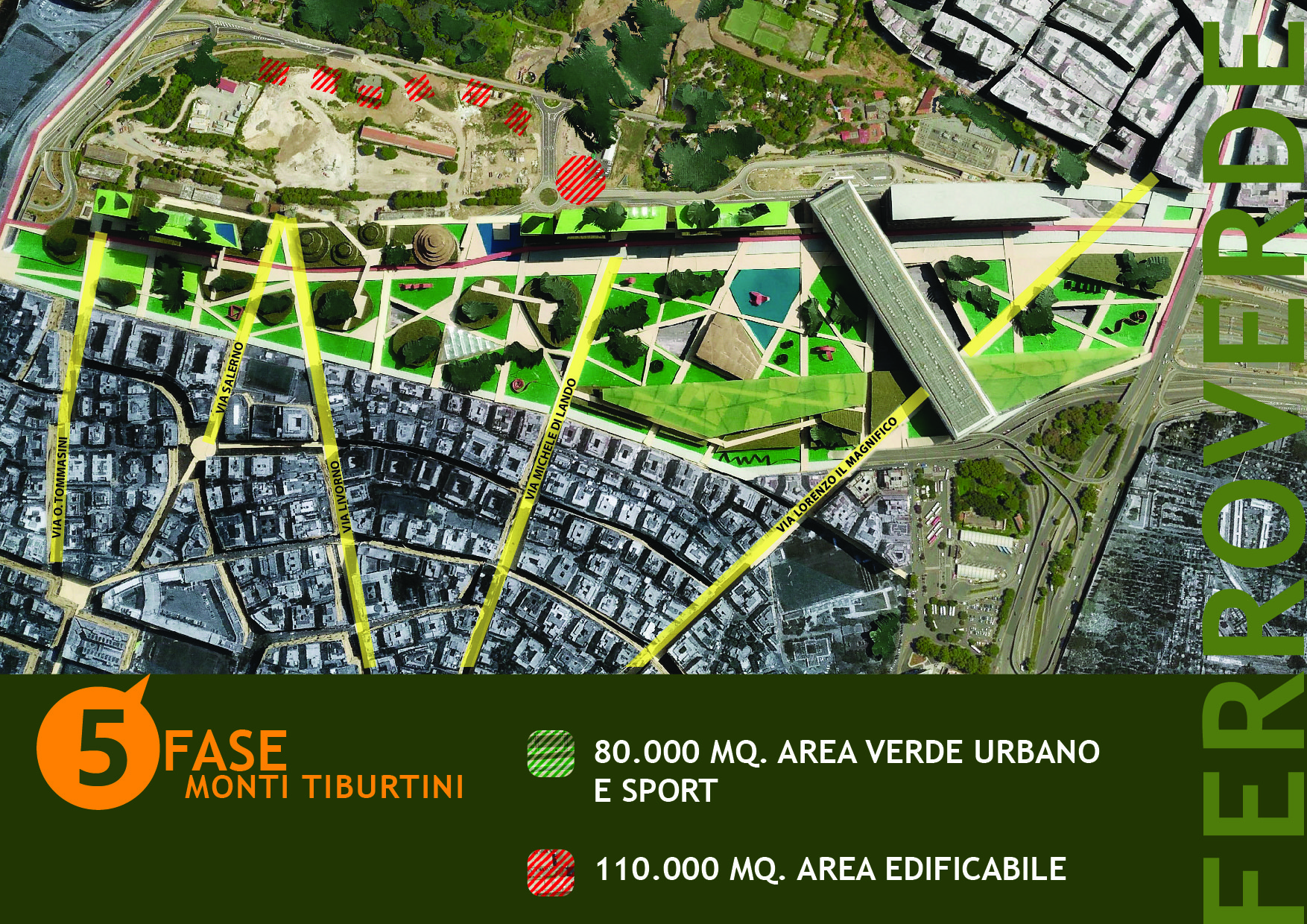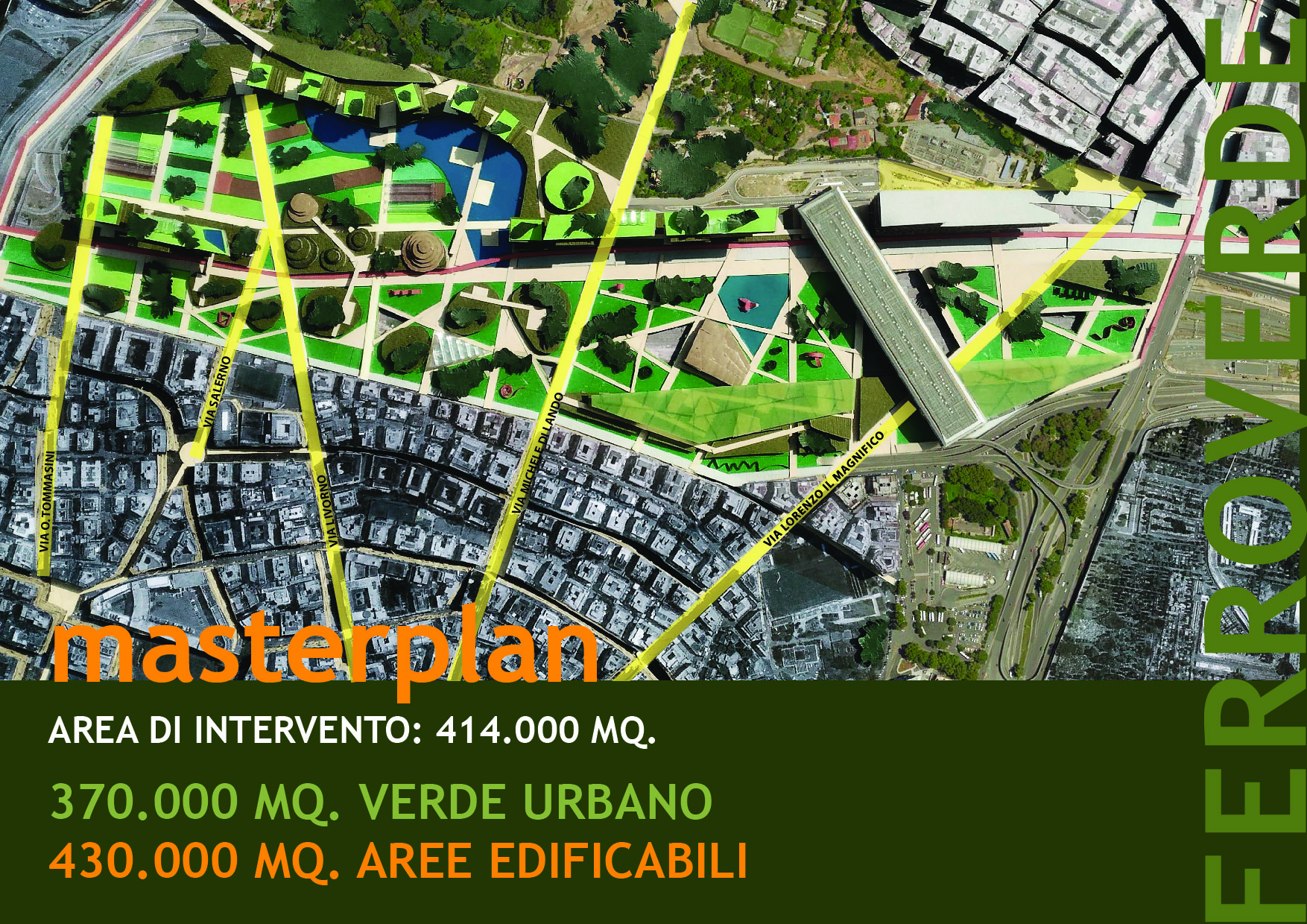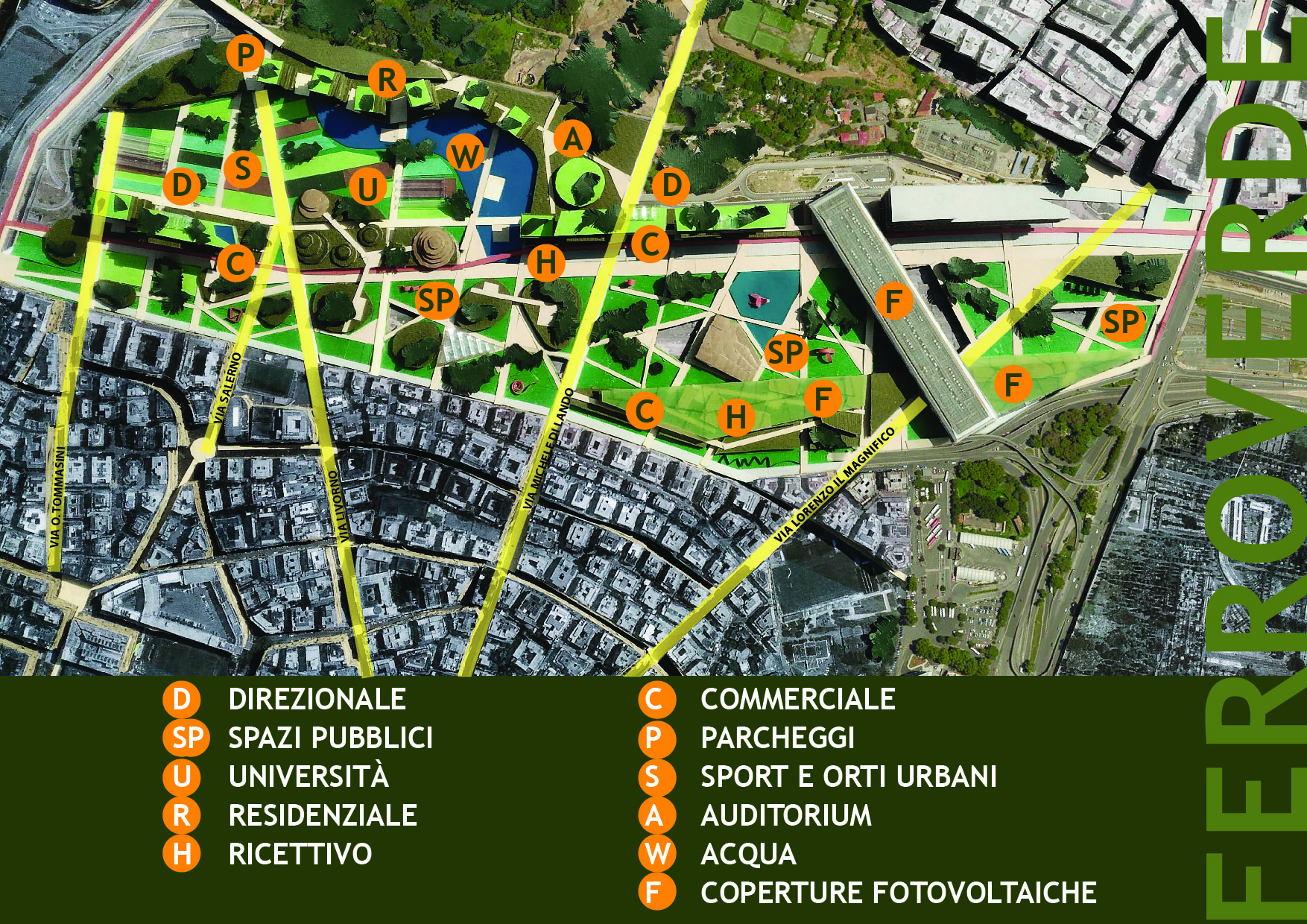 Al suo interno la stazione Tiburtina si troverebbe sospesa a galleggiare sulla più vasta area a verde urbano di Roma, come baricentro funzionale dell'intera zona. Un'area questa, dove troverebbero spazio, un esteso parco pubblico tematico con giardini, frutteti, viali ciclo pedonali, specchi d'acqua, alberi ad alto fusto, spazi per l'arte contemporanea e la socialità, con servizi per la comunità necessari ai due quartieri.
Le sponde di questo grande parco, increspandosi, accoglierebbero un mix di funzioni ad alta densità, con edifici di nuova generazione rispettosi dell'ambiente, immaginati come parte integrante del parco, capaci di sostenere veri e propri giardini pensili verticali, e contenere alla sommità grandi tetti giardino.
Considerata la posizione strategica delle nuove densità edilizie in prossimità della stazione Alta Velocità, potranno ospitare con successo spazi per uffici, coworking, hotel e housing e Università. Un'opportunità unica per immaginare un nuovo scenario non solo per il quartiere Tiburtino ma per l'intera città.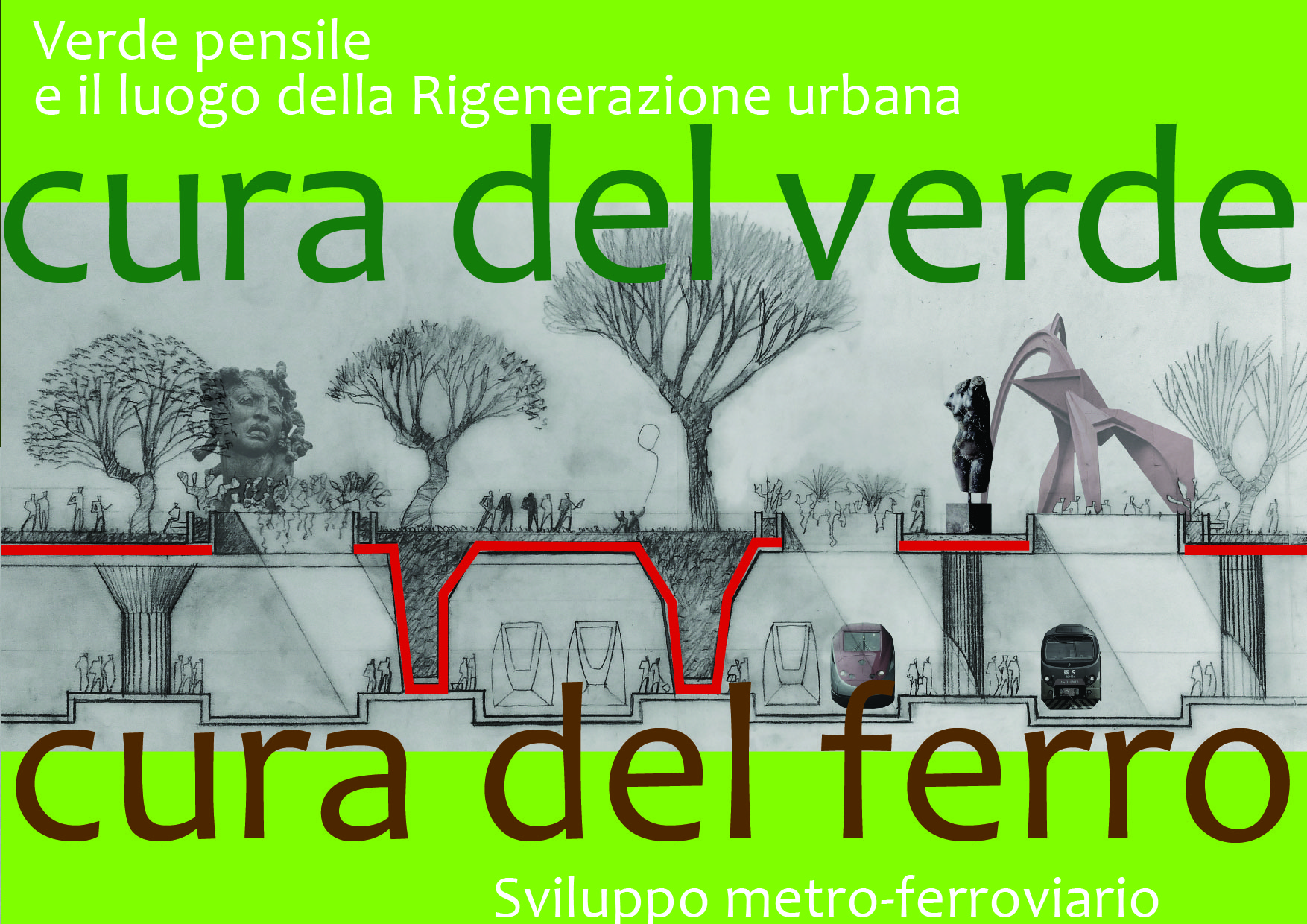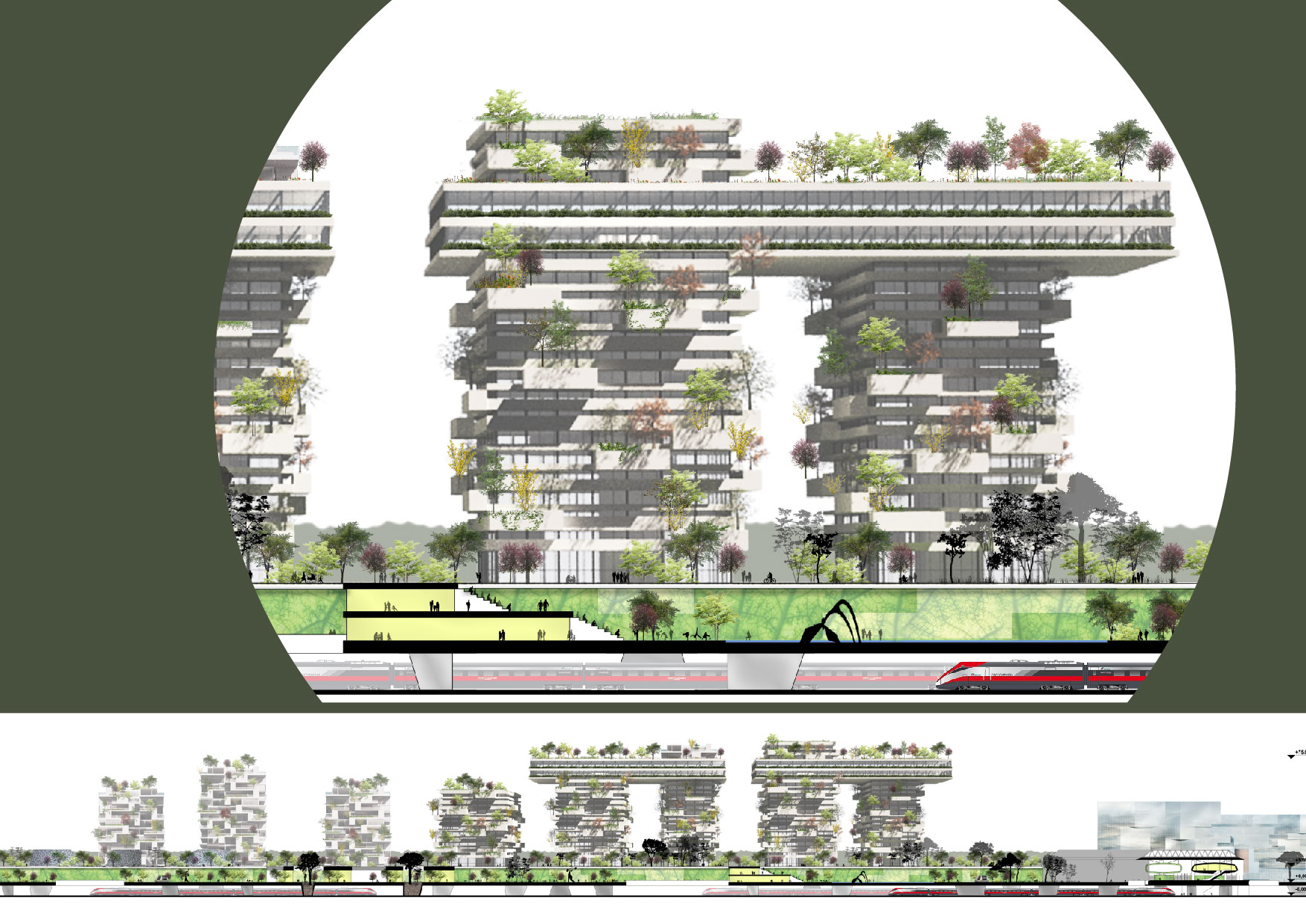 La concentrazione del fenomeno edificatorio si troverebbe ad insistere su di un asse nord-sud a vantaggio di una minor occupazione di suolo, e ad una distanza tale da non risultare invasiva rispetto al tessuto urbano consolidato del quartiere Bologna, in cambio di un estesa area a verde di oltre 370.000mq capace di assorbire 150 T. di CO2/anno. Un risultato ottenuto grazie alla combinazione della ricucitura del Vallo Ferroviario e l'area a verde dei Monti Tiburtini. Il verde esprime una scelta architettonica coraggiosa e obbligata capace di contrastare l'emergenza ambientale oltre ad essere semplicemente bello. Un verde che però non sia meramente ornamentale ma sia il mezzo di espressione di un'architettura di nuova generazione e motivo della ricucitura della città stessa. Un esperimento unico nel suo genere capace di generare un impatto positivo sull'ambiente e la qualità della vita dell'intera area, incrementando il valore aggiunto dei nuovi edifici ma anche di quelli esistenti che si troverebbero affacciati non più sulla tangenziale e la ferrovia, ma su un grande giardino verde pensile.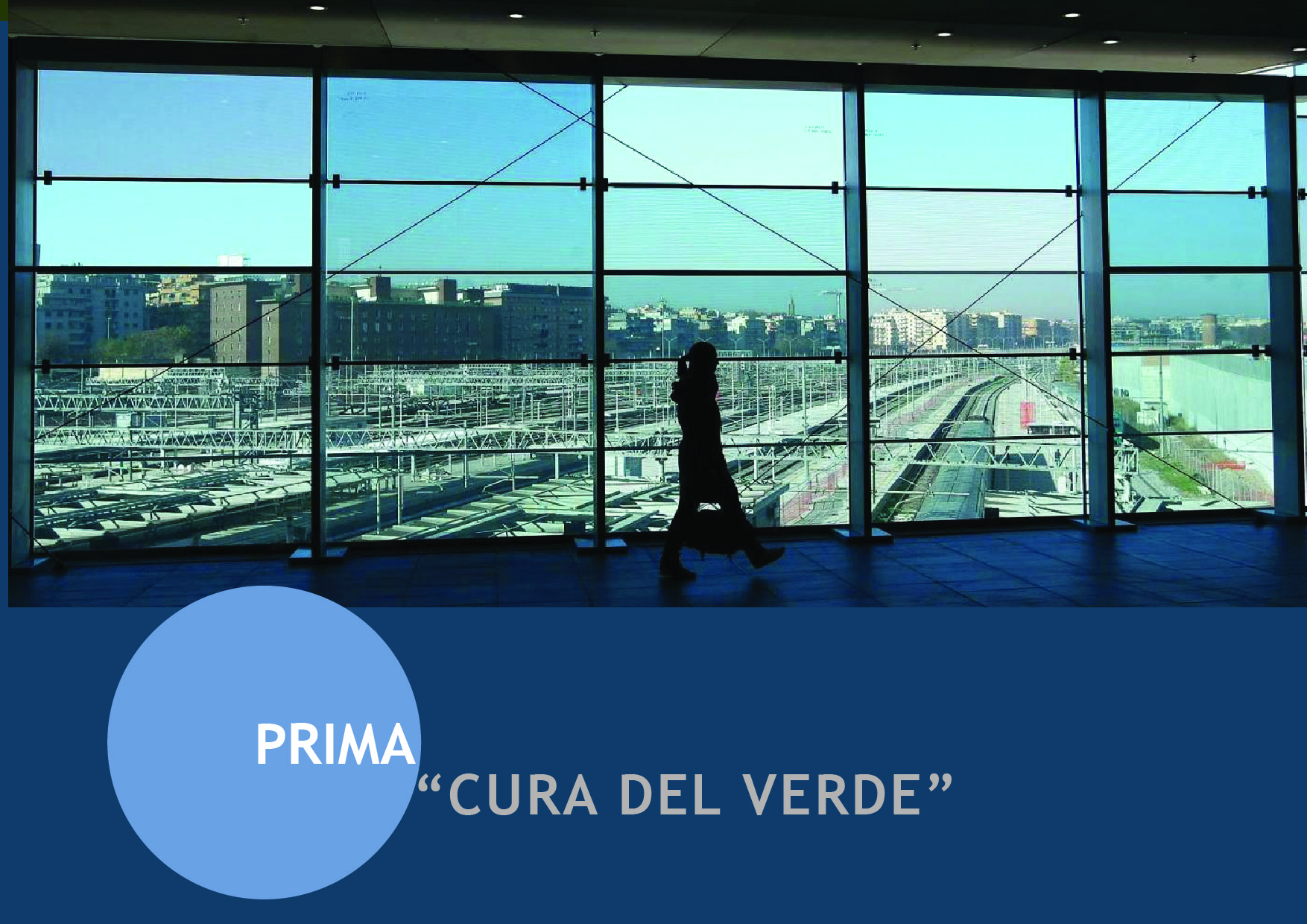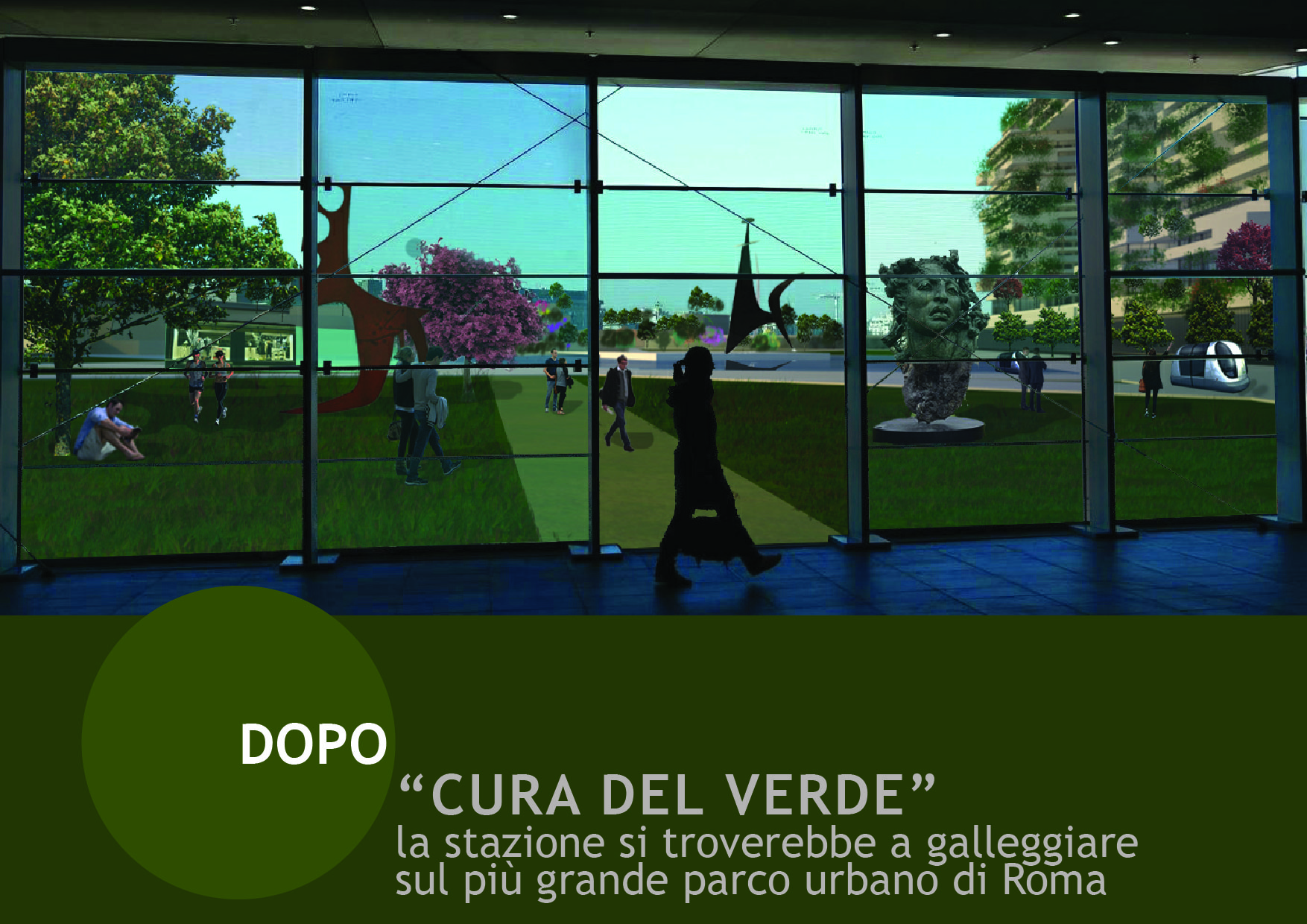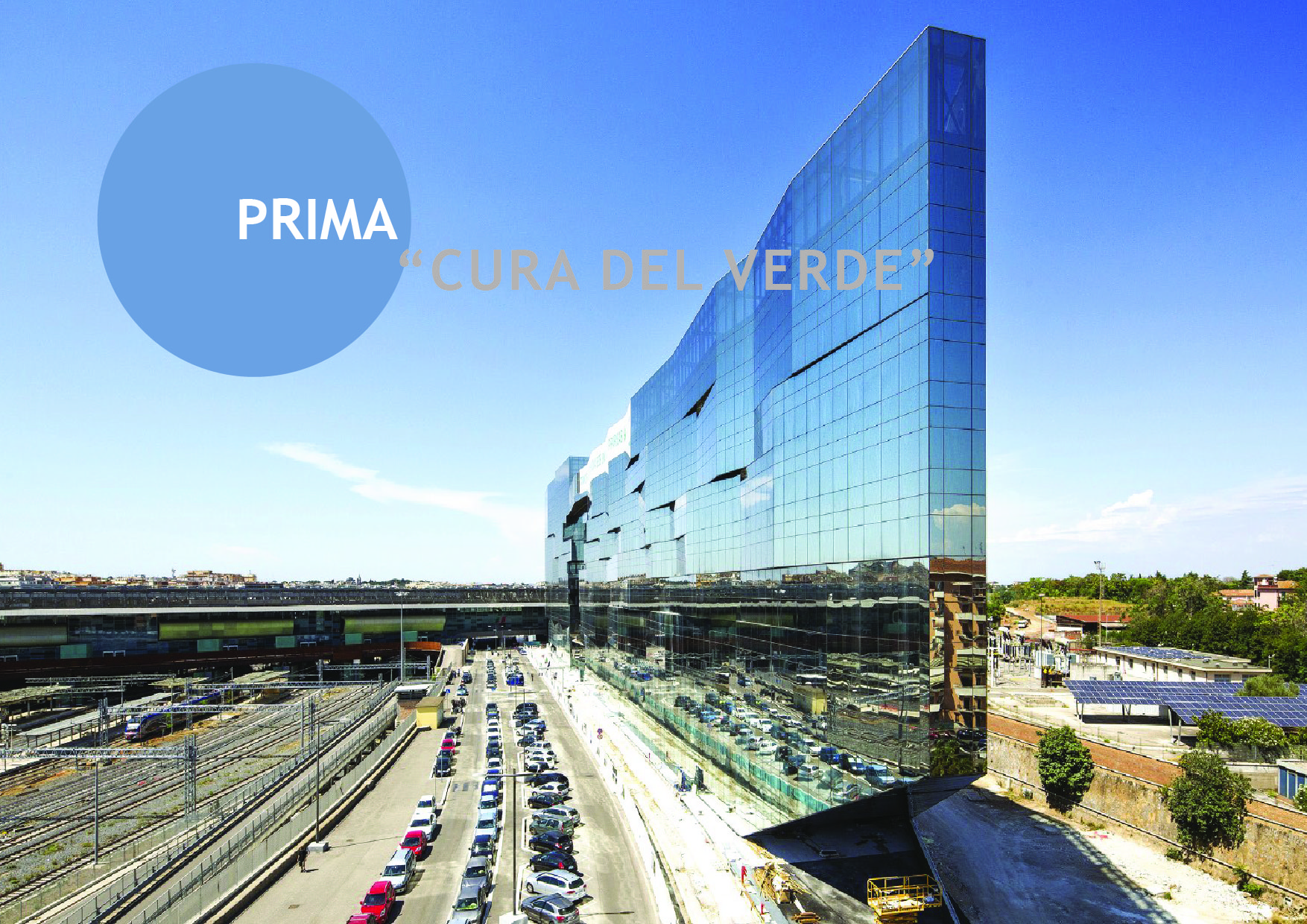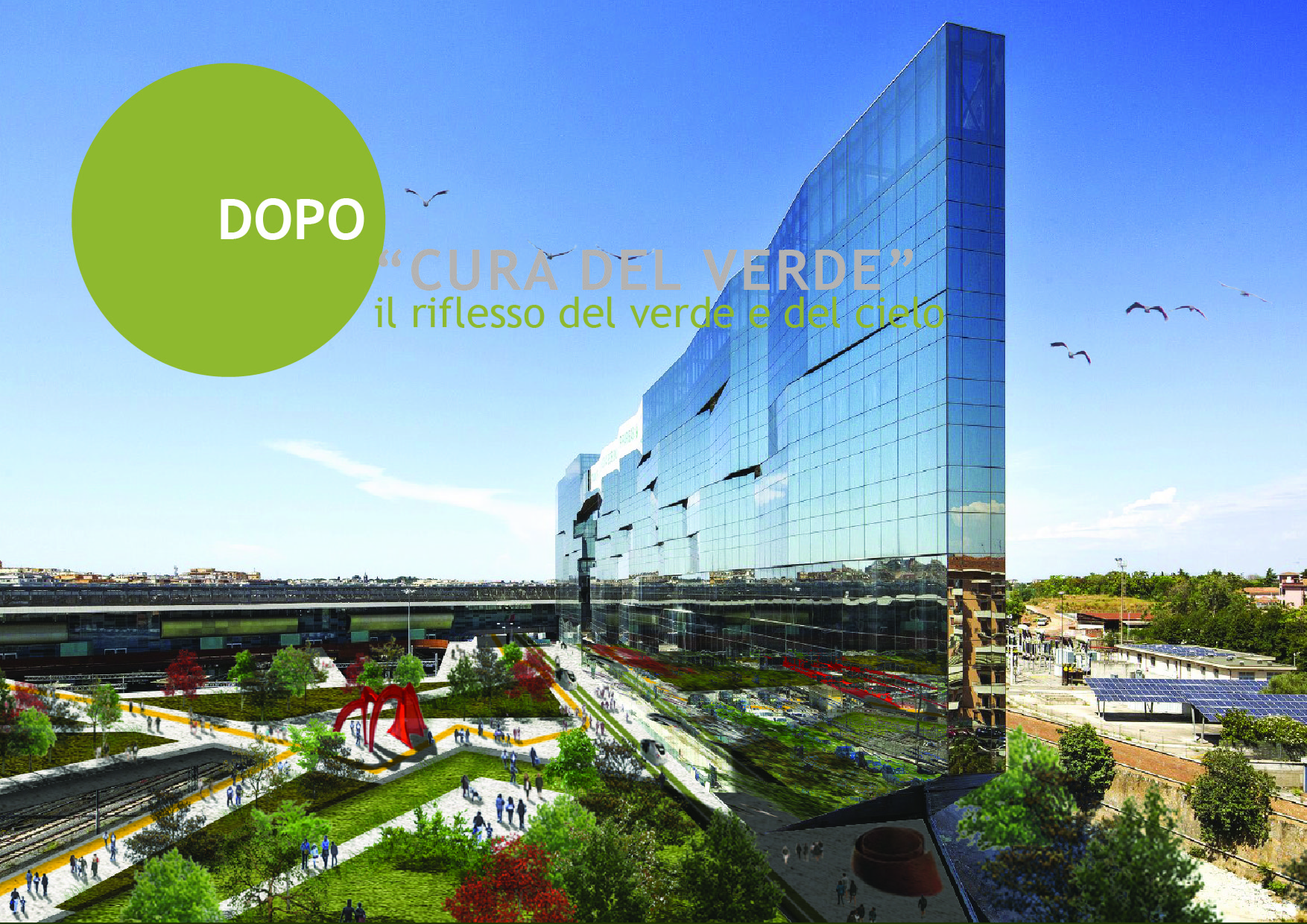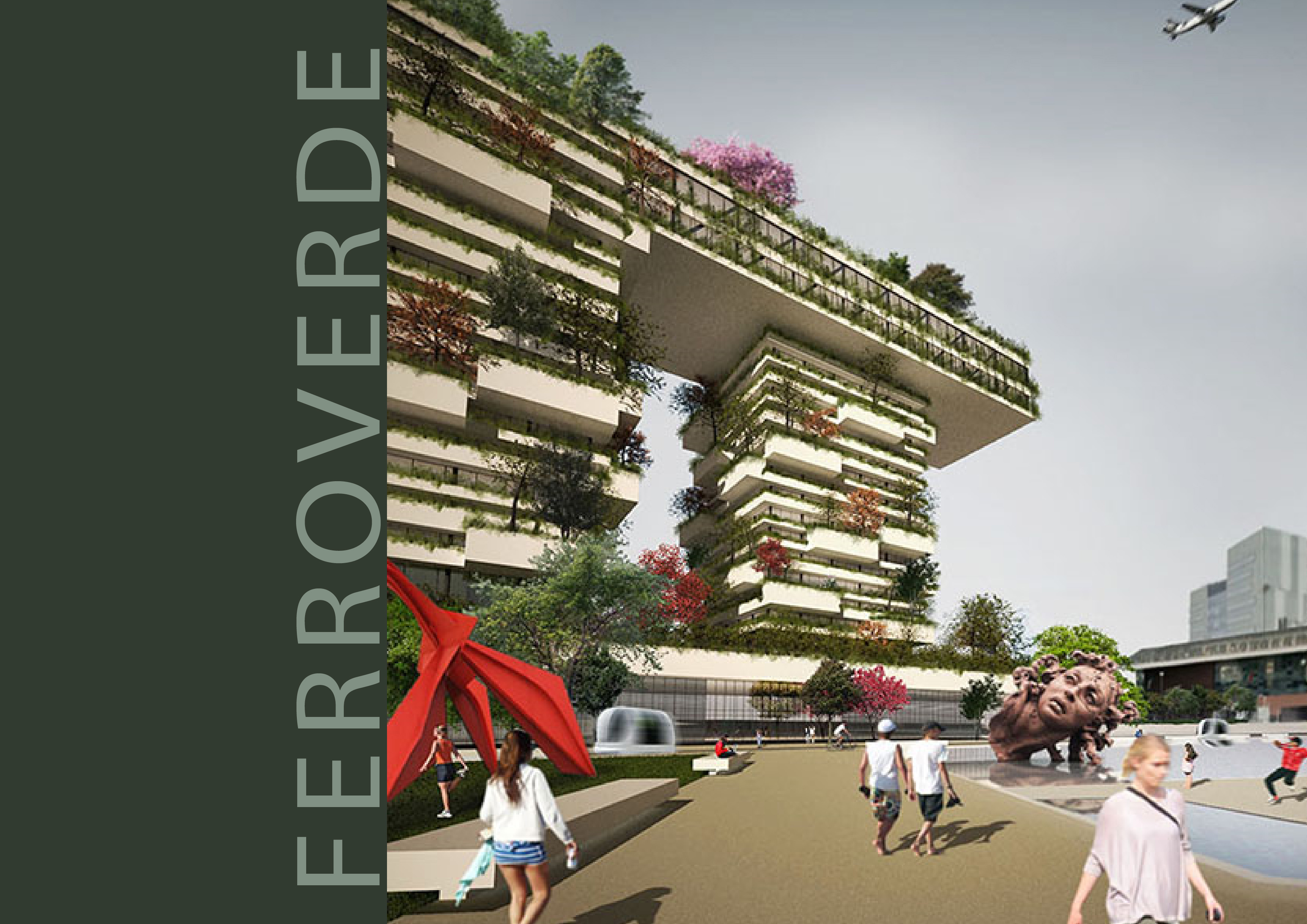 TIBURTINO FERROVERDE PARK
The project proposal born from participation in the Urban Regeneration Competition in the  Tiburtino neighborhood. In which he ranked third. The proposal is ambitious, it plans to link the three areas of the competition together, via Cupa, Quintiliani and Galla Placidia, in an organic and functional design, where the Ferrovie dello Stato Railways areas would play a fundamental role, starting from the mending of the Vallo Ferroviario Tiburtina station, imagining the birth of a large urban hanging green garden, FERROVERDE, above the train tracks, without affecting their routes.
The hight speed Tiburtina station would be suspended to float on the largest urban green area of Rome, as a functional center of gravity of the entire area. This area, where they would find space, an extensive thematic public park with gardens, pedestrian walkways, water, tall trees, spaces for contemporary art and public space  necessary for the two neighborhood, linking the two areas of Bologna and Tiburtino and going west to the area of Portonaccio and Galla Placidia.
It is an opportunity not to be missed, this is a driving force, capable of offering new scenarios with areas available within a consolidated building fabric for new functions for the Tiburtino district and the city itself, without the use of new virgin land . A large urban park capable of connecting two parts of the city, the Bologna and Tiburtino districts, now separated and divided.
The Perimeter of this large park, rippling, would welcome a mix of high-density functions, with buildings of new generation that respect the environment, imagined as an integral part of the park, capable of supporting real vertical hanging gardens, and containing large tops garden roofs.
Given the strategic position of the new building densities near the High Speed Tiburtina station, they will be able to successfully host office space, coworking, hotels, housing and universities. A unique opportunity to imagine a new scenario not only for the Tiburtino neighborhood but for the entire city.
Green care
In an era were the environmental emergency has reached such a high level of criticality, it is appropriate to imagine an alternative vigorous strategy, represented by the massive use of green areas and a new architecture generation capable of containing this indispensable element to determine a real cure for the environmental disaster that our cities are causing to our planet. This is a cure that, together with the introduction of urban agriculture, the recovery of rainwater, the use of renewable energy and energy saving, can truly achieve the design of a new urban ecosystem and represent a real opportunity for sustainable development of the city.
An urban reforestation as a design strategy. Not only through the redefinition and reclamation of existing green areas, but using green as a real architectural instrument, horizontally and vertically. A vision that combines the new architectural construction and green areas in a unique idea of ​​urban eco-park
Tipologia:  proposta di Rigenerazione Urbana dell'ambito Tiburtino
Luogo: quartiere Tiburtino Roma
Anno: 2019
Team: Valerio Cruciani, Federica Cecchi, Michele Devito, Marta Giannini, Silvia Austeri